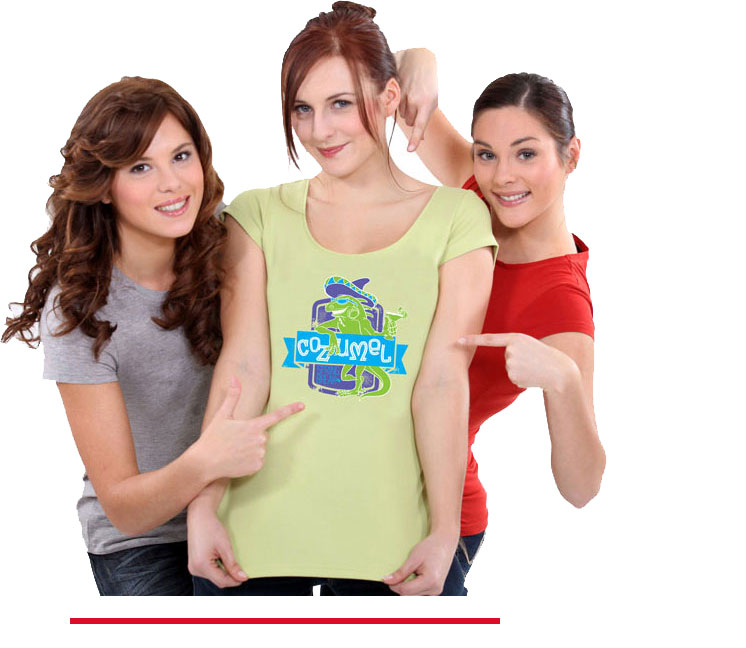 Just want to send a quick thank you.  The shirts look awesome…the kids, girls and boys think they ROCK!

You do great work…..Thanks for being so easy to work with.
When I order gear for my teams I always look for the best service and the best quality. That is why I always go to AllStar Printz for all of our screen printing needs. I have worked with Darrell for almost 20 years and he has designed and printed thousands of t-shirts for me. Not one has ever disappointed! Our players love our gear and so do the parents. Darrell's ability to meet our high expectations and do so at reasonable and affordable prices makes Alexander's Design the best!
Darrell, owner of Alexander's Design, has helped me grow my business by providing fast affordable service with high quality standards.  Darrell has NEVER missed a date or time he promised to deliver product.  I had a rush request for custom t-shirts two days before Plaza Art Fair weekend.  I needed t-shirts, and I needed them fast.  Darrell pulled through like a champ for me.  Darrell also made artistic suggestions and provided creative input that have been very valuable in getting the perfect product.  Darrell has searched for ways to get me my product at the lowest possible prices too.  Darrell offers techniques in screen printing that others don't do, and if there is something he can't do, or he thinks is not a good idea, he tells me.  I have referred many friends and colleagues to Darrell and they have all thanked me for turning them on to Darrell and his company.  Anyone who wants to confirm my recommendation is welcome to call me directly, but I warn you, I will sing Darrell's praises for days.
Thank you again for your great service. I started using you guys when I lived in Overland Park, KS. I now live in Long Beach, CA, however, I have not found anyone out here that offers the same price, quality and quick turn around that you offer. Even with shipping charges added in, you are sill priced lower than any one I have found out here! I also appreciate the fact you can create a logo or theme for a nominal charge. Keep up the good work!
Darrell has been my schools tshirt-hoodie design artist for 7+
Years he is amazing at designing whatever I think of.
Simply the best
Several years ago, I stumbled upon Alexanders Design Company, while looking for a printing company to design my high school's debate and forensics shirts.  My students, their parents, and I have been 100% satisfied with their work.  The products are top notch and the service is unbelievable! My students and I constantly receive compliments about our team shirts and hoodies.  Thanks Alexanders Design Company!
I have been using Darrell for over 8 years now. We used their products while I was an assistant at my previous high school and now that I am in my first year as a head coach I used him again. His quality for t-shirts and sweatshirts is bar none and the price they give to high school sports teams is very generous. They will print whatever you want, they make it look good and they get the order out very fast. My players love the shirts we got this year – they wear them everyday! The faculty and the students at our school are very jealous that they didn't get one.

This is a great company and the people are very easy to work with and will do anything to get you what you want. I have been a very happy customer for over 8 years now and I will continue to use them form my team shirt and sweatshirt needs.
"I have worked with Alexander's for over 5 years now and they are top notch.  Darrell is very knowledgable with design and printing and provides customer service.  I definitely recommend using him for all your apparel and screen printing/embroidery needs."
We have used your services for the past 6 years and have never been disappointed!  Your professionalism,  timeliness,  and creativity are absolutely amazing!
Alexander's Designs is a great company to work with!  Being an Elementary School Secretary, I'm constantly placing shirt orders with a quick deadline.  Darrell always gets the order to us on time and it's always perfect!
Darrell!! These shirts area AMAZING! You always have a way of taking my little ideas and turning them into such great designs! Thank you for always delivering a great product! And for delivering them so quickly!!!!
Just wanted to tell you thanks for the great work on the t-shirts! We got tons of compliments. Thanks and we will be calling again in October.
JUST A FEW OF THE COMPANIES I'VE WORKED WITH.