On-Line Fundraising Stores
Sell Custom T-shirts. Collect Donations. Easy.
Groups, teams, clubs and organizations need to raise funds. Printing garments are the perfect way to help these organizations reach their fundraising goals. Forget about clunky, paper-based order forms.
Alexander's Design online fundraising stores allow you to quickly and efficiently create and deploy a winning fundraising program. Online fundraising stores can be easily promoted via Internet marketing and social media.
To get started just call me at 913-829-0020.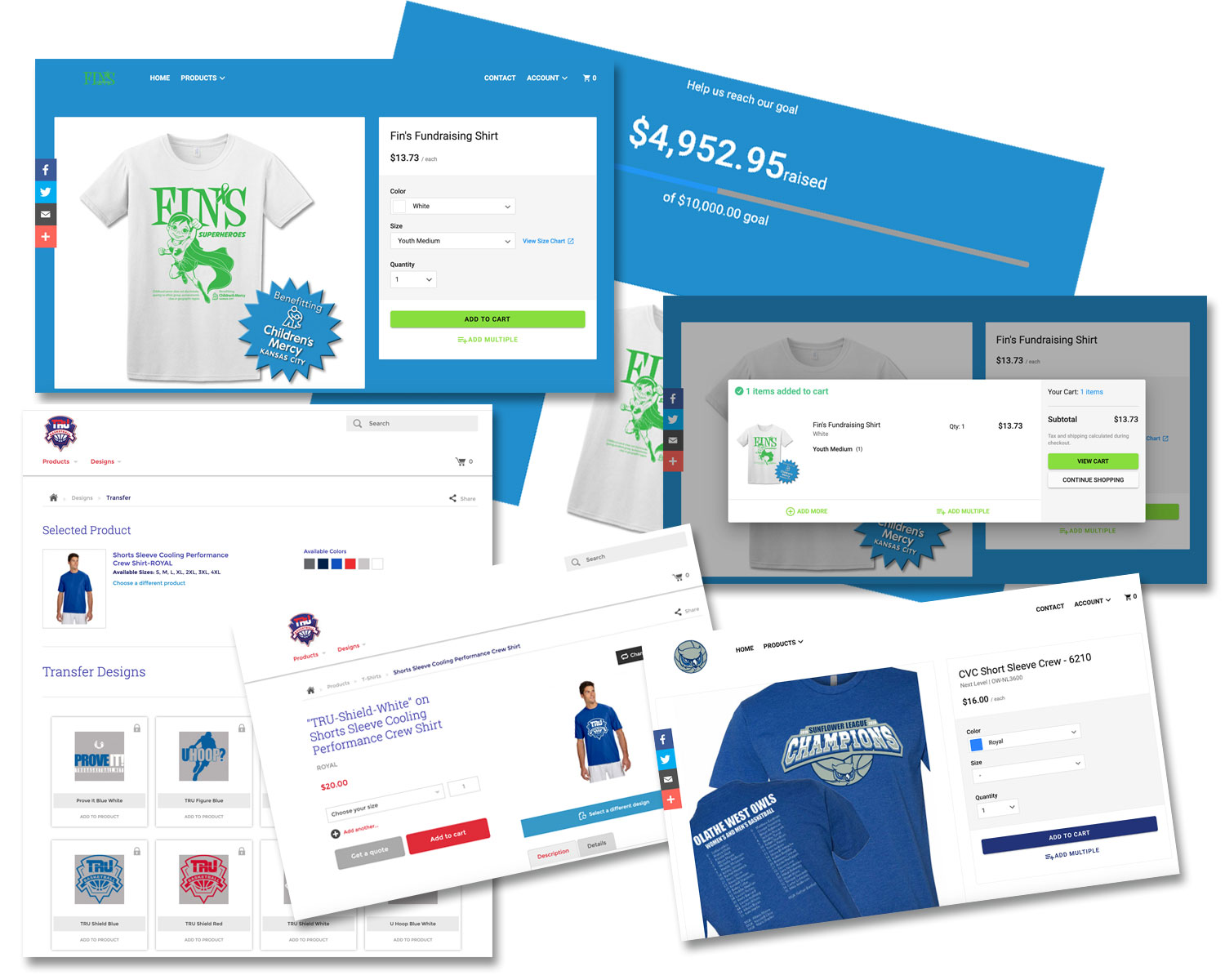 Establish ordering countdowns
Fundraising commission tracking
Auto close fundraising stores